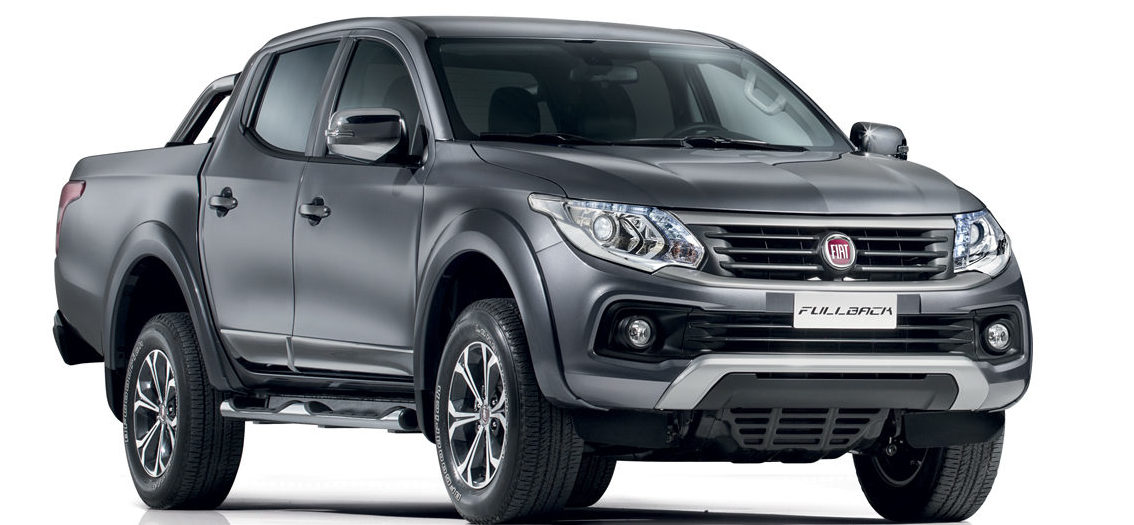 Fullback
Discover the all new Fiat Fullback pick up truck by Fiat Professional. Four wheel drive is standard across the range.
The new Fiat pick up truck comes with either a six-speed manual gearbox or a five speed automatic gearbox.
Rugged, reliable and practical down to the finest detail, the Fullback pick up is precisely what you expect from a work vehicle. Fullback offers you up to one tonne of loading capacity and a 1.52 M long cargo bed. Its overall dimensions (5.2 M long, 1.8 M wide), also make Fullback the ideal pick up for your everyday lifestyle. Even after work.
It's strength lies in its rugged and flexible chassis and in its engines, which are more reliable, efficient and powerful than ever. It's powered with an all-aluminium engine. It is a 2.4 litre diesel engine and is available in the 150 HP or 180 HP versions, with a towing capacity of up to 3.1 tonnes.
Fullback Pick up is also fitted with both the 6-speed manual transmission and The 5-speed automatic transmission. The ideal is what you want. Fullback also ensures you will get extremely low fuel consumption and co2 emissions. In fact, both versions deliver all the power, torque and efficiency demanded of a pick-up.
Fullback pick up was built to become the pivot of your work on any terrain. That is also the merit of its 4×4 traction, now even more efficient and easy to control owing to the exclusive 4wd electronic selector that allows you to distribute the maximum torque to each wheel. Fullback's exceptional off -road capability ensures no rugged terrain can stop you from enjoying your favourite leisure activities, or achieving more from work.
Fancy a Test Drive? Call our Sales team on 029 2085 8000